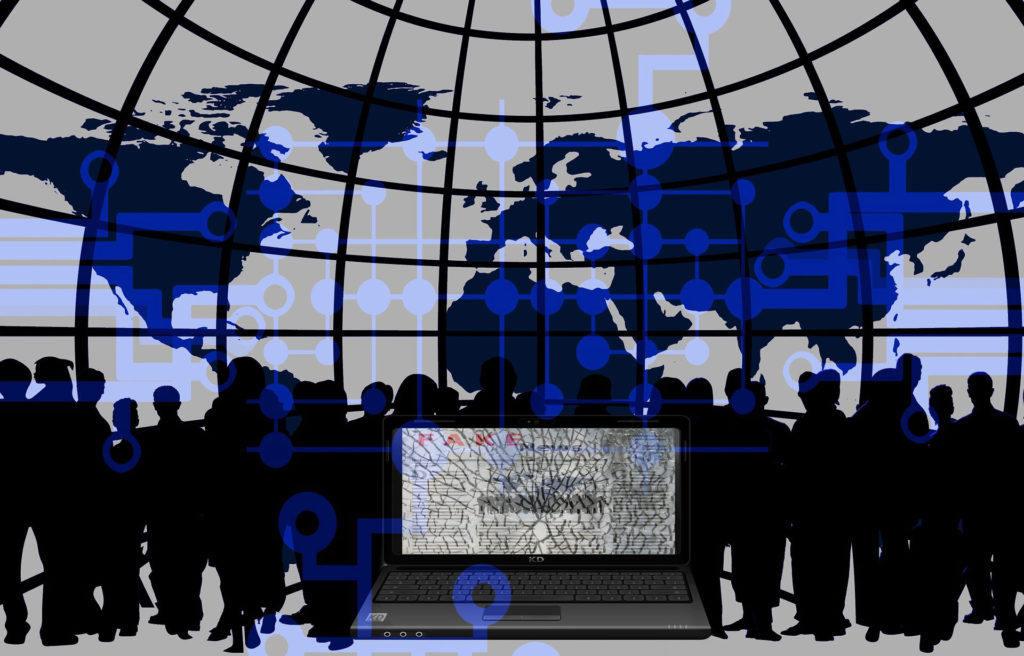 No matter which side of politics you find yourself, I hope you can agree with the things I'm going to say.
This election cycle proved one thing: we as a nation are broken.
We should ALL be ashamed by the corruption, stupidity, and apathy that is rampant on both sides of the aisle.
We should all be outraged by the bias and misinformation that is cranked out by the media on a daily basis. I don't care which network you watch, you're not getting the truth, you're being entertained and played.
But sadly, most people are not. They don't know better, they don't know any real facts, or, even worse, they're happy when "their side" seems to get the upper hand in the misinformation battle.
We're being divided and conquered.
When did you ever solve any problem in your life by either 1) not talking to the person or persons you were having a problem with, or 2) by yelling and calling them names? Never, that's when.
Our elected officials should be locked in a room together until they get to the truth and can get along… or tarred and feathered.
George Herbert Walker Bush in 1992: "Sarah, if the American people ever find out what we have done, they would chase us down the street and lynch us." Quote by George Herbert Walker Bush to Sarah McLendon, a Texas journalist Bush had known for years, McLendon had asked Bush: "What will the people do if they ever find out the truth about Iraq-gate and Iran contra?"
Ross Perot: "What I have found is a snake pit without a bottom. They will do anything to keep this covered up."
Dumb and Dumber:
A handful of us are smarter than ever, but most of us are dumber than ever. The average person in the US knows very little accurate information about history, current affairs, or how local, state, and federal governments work. A good number of us can't even point out on a map where major cities and countries are located. A good number of us can't do basic math without a calculator. A good number of us have little idea how anything we depend on in our daily lives works, or how to do much of anything except barely get by in a dull, day-to-day getup, go to work, come home, go do bed, and repeat lifestyle.
Perversion wears a perfect face:
Ever notice how you're shocked when Senator so and so or Congressman so and so is found guilty of molesting children or sexual abuse of someone in their office? But they look so nice and seemed such a family man (or woman). It's rampant and it seems that positions of power attract the corrupt (gee I wonder why).
Nothing seems to ever change:
President Trump took office with guns blazing and huge plans. It seems like he's now swimming in an ocean of molasses. I saw a meme about this that I think is pretty accurate: it basically says they (and "they" referred to the people who control everything, such as the handful of non-elected, non-government elites who control the Federal Reserve System) take new Presidents into a dark, smoky back room somewhere and show them a short film. It's an angle of the JFK assignation that no one has access to except them. After the film is over, they simply ask: "any questions"?
People who try to expose the truth end up missing or dead. Michael Hastings is a good example, as is Seth Rich. Google those names and read about them.
Why do the people wanting our country without borders have walls around theirs?
Why are we always bogged down in wars? Since WWI it seems we've built up this huge military complex that has not done much to remove evil from the world. Wars like Vietnam and all the mess in the Middle East do nothing except kill and maim Americans and fill the pockets of someone somewhere.
Future Stolen:
Imagine for a moment what this world could have been like today had our leaders (starting back around the time of the Civil war) not been corrupted, selfish, and blackmailed by the elite for their sins. Of course not all our leaders were bad, but enough were and are.
Think of the resources and people that, instead of war and the machinery of war, could have been used for the benefit of mankind.
Think of the killed and assassinated brilliance lost forever.
I dare say most of the world problems could have been solved.
We could live lives like some utopian wealthy planet in a futuristic space movie.
Instead we have death, torture, wars, poverty, evil, perversion, ignorance, disease, pain, hopelessness.
Why:
I've avoided the why. I'm not qualified to extrapolate on the why. However I can tell you where to go to find out. I can tell you some movies to watch. I can tell you some books to read. But until you can read the following statement and accept it (or at least rev up your curiosity enough to explore IF it's true), it will do you not much good:
Almost Everything You Think is True is a Lie
I recommend watching:
The Fog of War: Eleven Lessons from the Life of Robert S. McNamara 2003
The Big Short, 2015 (about the 2008 sub-prime financial melt-down)
The International, 2009 (fiction but shows the power of international banks, corruption, and making money off war)
These movies will get you thinking. I know there are many, many movies. Please feel free to use the contact form to suggest others and I'll add them to the list.
I recommend reading:
Everything Dr. Anthony Napolean has written (look in the sidebar of this blog for a listing of his books and whitepapers (read "Federal Grand Jury Transcript"). Start with "The Progressive Virus", then "A look Inside the Playbook", then "Shadow Men" (read the reader's guide for Shadow Men first).
Who:
What I've learned is that the "who", as in who did this, does not matter. What matters is becoming aware of the fact that there are elite groups of people in this world that are so evil and corrupt (and powerful beyond our comprehension) that they don't care what they do to us, as long as they get more and more of what they want. We, our lives, our children's lives, are like a big chess game where they play out their wars and schemes.
We are nothing more to them than feral animals; they consider us beneath them and expendable.
Becoming aware of the cracked glass we're standing on, suspended above a bottomless abyss, makes the pettiness of the political drivel being played out like a musical before us, suddenly appear in focus for the first time.
Once you see this, you'll understand that most of the politicians on the left and the right are part of the same team, and they're NOT on OUR side. You'll understand that ALL the news channels are fake news at some level. You'll understand Bush was correct, we SHOULD chase them down and string them up for what they've done.
Until next time,
Fred