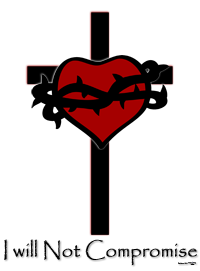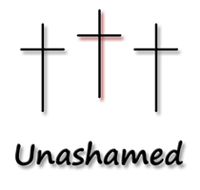 This is a quick note on how I came up with the Sacred Heart and Three Crosses Designs.
I registered the "DoMoreThanPray" domain name several months ago. I had started planning what I wanted to do with the site but nothing I came up with excited me. Then inspiration struck from two different people I'm friends with on FaceBook: one I've never met in person and the other I've not seen for 30 years! After that, the rest of the site came together pretty fast.
Courtney Pitre, a friend I've never met in person, but fellow lover of all that is bluegrass, posted something about being unashamed to be a Christian… seems she had just had a heated discussion with an atheist… after reading her post I cranked out the Three Crosses logo.
A day to two after that, another Facebook friend who also posts a lot about his Christian faith, Mark Blanchard (Mark and I went to high school together) posted something about not compromising his values or his beliefs. I asked him what his favorite Christian symbol was and he replied the Sacred Heart. After a few iterations I settled on a design I liked.
Thanks Mark and Courtney!
My goal is to create designs that are meaningful but simple.
Both designs are available, with and without the wording underneath, on shirts, cups, mugs, water bottles, hats, stickers, etc. from CafePress. Click Here, or on the photos in the left column.
Fred