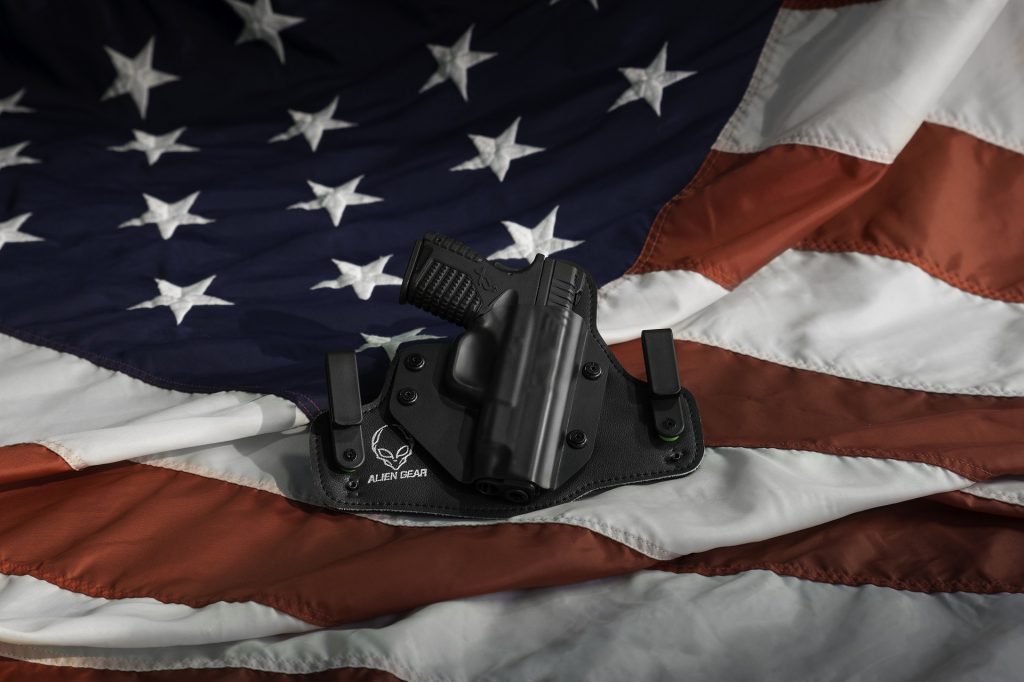 I've written on this blog before that I consider homosexuality to be a sin. I don't understand their choices, but I accept their right to live their life the way they want. I do not think "pride" parades and events where the participants are mostly naked and fornicating help their cause in bridging acceptance (just like suing bakers who don't want to bake a cake for a gay wedding). I also understand that there's a good portion of the LGBT community who do not participate in those events and live their life the way most straight people do: not drawing attention to their sexual choices.
God commands us to not judge what's in another person's heart, but we can, and should, judge their actions. When the media and progressives (and some church leaders) are blaming Christians and guns for the mass murder in Orlando at the Pulse night club and other similar events, we must judge their actions – as well as the actions of the shooter.
We're All Americans
I want to make something clear: when any American is attacked, we all become one. There is no difference when the bullets start flying, or the bombs go off, between gay, straight, black, white, etc., we are only Americans. Not everyone feels this way: when these events occur, those talking about gun control vs. the perpetrator's ideology show their true self. I guarantee you that the everyday regular conservative, even the redneck with the Confederate Flag on his pickup truck, would have stepped up to defend anyone in that night club (even though we may not agree with their lifestyle): I can't say the same for the socialist progressives.
The Problem: Islamists
I want to make something else abundantly clear: the problem is not guns, the problem is Islamists. With all but a few rare exceptions, all domestic mass murders have been carried out by Islamists. The media and the Obama administration would have you think otherwise, but these are facts you can research.1 Anyone saying anything other than Islamists caused the shooting in Orlando (or any of the other shootings) is pushing an agenda and should be called out on it.
Restriction of the 2nd Amendment
The second problem is unlawful restriction of the 2nd amendment. Criminals do not obey laws and restrictions of our 2nd amendment rights only gives advantage to the unlawful. Any restriction is a violation, including magazine limits: why do liberals and progressives believe criminals will obey the law and only use a 10 round magazine? The 2nd amendment was not created to protect guns for hunting or sport; it was created to protect citizens from an overreaching government.2 Notice how it's our overreaching government that is constantly trying to remove the 2nd amendment.
Crippled Law Enforcement
The Obama administration has crippled the FBI and DHS (this started under GW Bush) to the point records have been deleted and purged that may have stopped or flagged these shooters when they purchased their weapons. The FBI is not even allowed to use accurate words to describe these threats (they're forced to not offend Islam). Nor can they use efficient, effective profiling to identify these types of threats for the same reason.1
Fear
The media and progressives have successfully programmed the public to be fearful of firearms. Instead we should be respectful of their power, and well trained.
Mandatory Gun Training
In fact, I believe that gun training and safety courses should be mandatory in schools, and taught by well trained, pro 2nd amendment advocates. Elementary schools, middle schools, and high schools should require all students to complete safety and marksmanship competency courses. Marksmanship should be a sport in high schools just as football and basketball. When a student graduates from high school they should have credentials to apply for a concealed carry permit if they choose. Having the majority of our youth trained in firearm use and safety would drastically cut down on accidental shootings, make homes safer, and make Americans proficient at defending against threats to self and family.
If we had well trained, knowledgeable citizens, the media could not get away with their firearm misinformation campaigns such as "assault weapons", or "weapons of war". FYI: AR-15s are not assault weapons, they may look like assault weapons, but assault weapons are fully automatic and are already illegal. FYI #2, the Orlando shooter did not use an AR-15, he used a similar type gun but it was not an AR-15, pay attention, the press is pretty much ignorant when it comes to firearms.
It's time we stopped being politically correct and call out the enemies of freedom when we see them.3
Until next time,
Fred
1 The Neuroscience of Naming by Dr. Anthony Napoleon describes and educates naming and how it's been used to cripple the FBI, law enforcement, and blind us to our real enemies, and allow events like we just witnessed in Orlando. You must read the entire article.
2 Gun Control: History and Background of the 2nd Amendment and the Psychology of Violence by Dr. Anthony Napoleon. A detailed and thorough presentation about who, what, and the why behind gun control, as well as the origins of the 2nd amendment.
3 Read all of Dr. Anthony Napoleon's books, they're listed in the right column of this blog.